Question:
If you could learn the exact process I use to write blogs that my clients pay me $1,000+ a month for, would you want to?
Because I'm about to spill all my secrets.



--------------------------------------------------------------------------------------------------
Do you publish a blog and then get ONE view... from your mom?
Sometimes, it feels like getting people to read your blog is an uphill battle. You put so much time and energy into writing them, hit publish, and then... nothing.
How do you get your voice heard? How do you get more traffic?
Importantly, if you want to get paid to write, how can you bring in new clients and/or monetize your blog if you don't know how to write blogs that people actually read?
You have to know how to write for the internet, or it'll never work.
Writing for the internet is a totally different game. If you don't play by Google's rules, Google won't help anyone find your blogs.
So, how do you learn to write for the internet? I'm going to show you.
Learn my step-by-step, proven formula for writing blogs that get thousands of hits, increase your number of readers, and help you grow a following.
In my course, I lay out the basics, including:
How to find popular topics that tons of people want to read about.
How to find the best keywords to bring you thousands of hits.
How to optimize your blog with your keyword so that thousands of people will find you.
How to format your blog to keep readers on your page longer.
How to use a call-to-action to get readers to engage with you longer.
And more.
This process works. Here are some of my results. The line represents page views.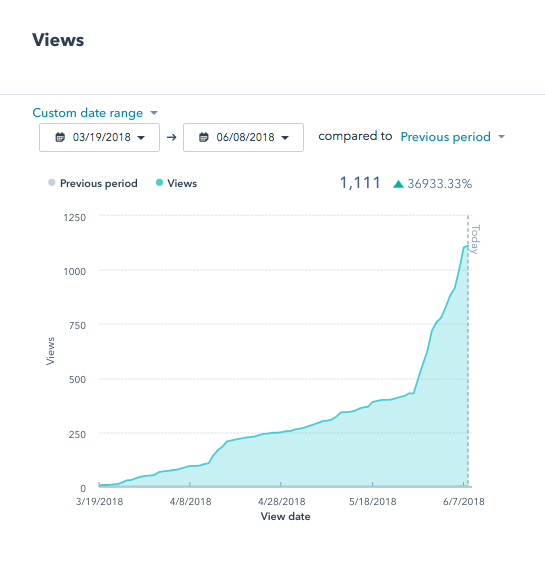 Who this course is for:

People who want to make money freelance writing for clients.
People who want to make money from their own blog.
Anyone who wants more traffic to their content, period.
Let's be honest: your mom will always be your biggest fan, but let's start getting your voice heard a little more.
Enroll today by clicking the "Enroll in Course" button at the top or bottom of this page.

*Teachable offers a 30-day refund policy.*